Sale!
Comfy Calming Dog Cat Bed
£24.99 – £46.99
The Best Anti-Anxiety Dog Cat Bed
Looking for dog beds you can order online? You've probably found a lot of them, but you don't need to look anymore! Designed specifically to alleviate stress and instantly calm your dog in the most comfortable way, this is the best anti-anxiety dog bed you'll find!
How Does It Work?
The raised edge of the bed make your pup feel protected, calming their overloaded sensory behaviors. It supports the neck and spine during sleep, helping to reduce muscle and joint pain.
The vegan fur also provides dogs with a material akin to a mother's fuzzy coat, facilitating a more calming experience—another reason why this is the best anti-anxiety dog bed out there!
Eases Anxiety
Supports Joint Health
Improves The Quality Of Rest
Machine Washable/Dryer Safe
Anti-Slip Bottom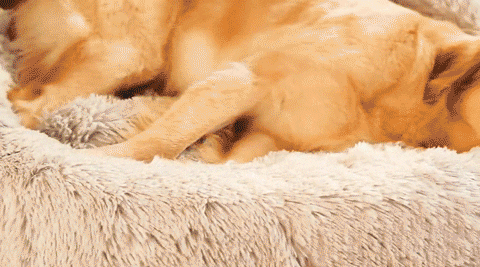 SIZE CHART